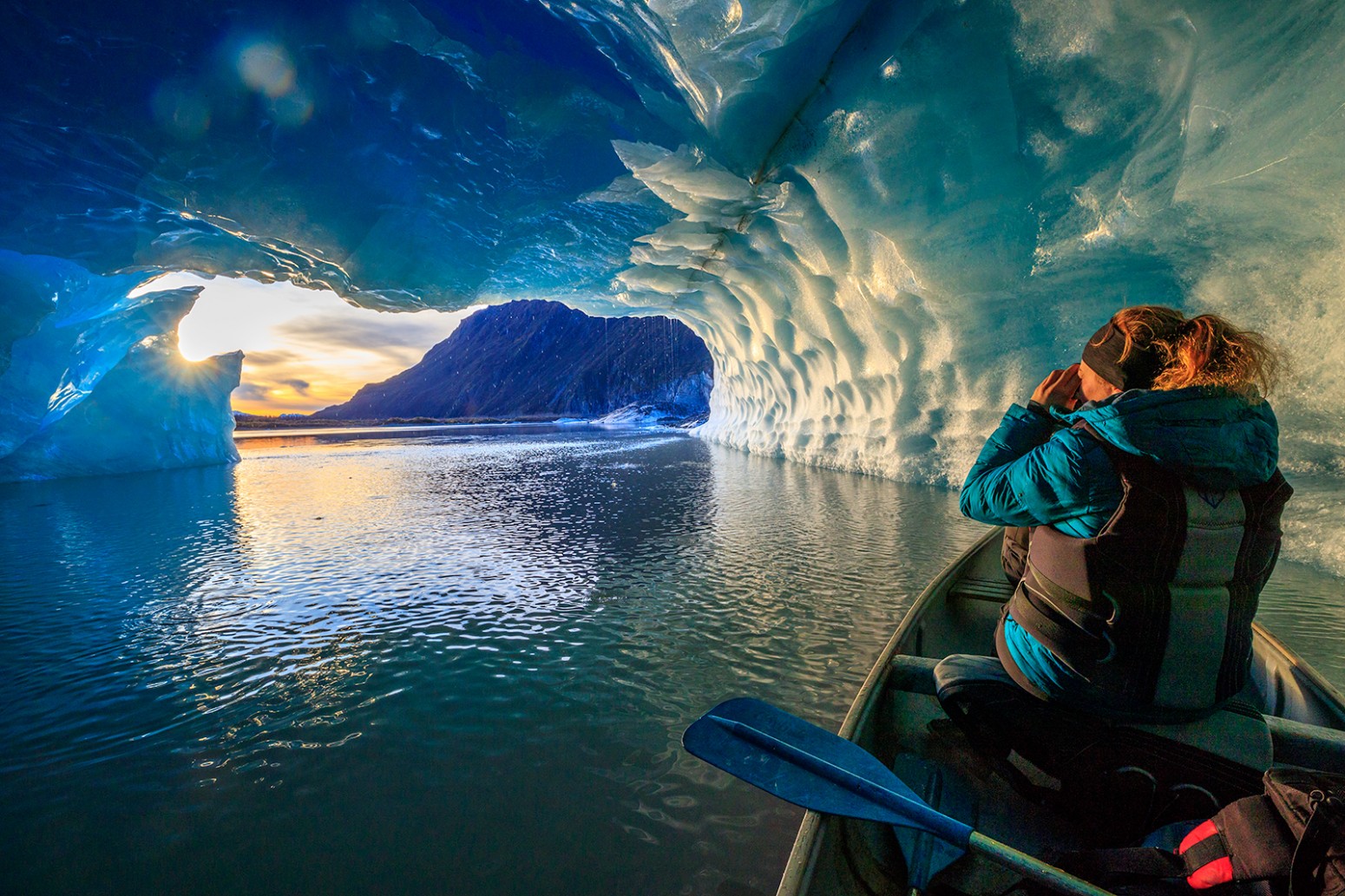 Valdez Glacier and Icebergs
Canoe and Trek
The Valdez Glacier and Icebergs tour
An adventure in half a day to remember for all your life.
Overview
We are the only non-helicopter guides that take people on the glacier, other companies stopped taking people last year but haven't changed their marketing. Our Valdez Glacier and Iceberg tour begins at Valdez Glacier Lake, past the airport at the end of Airport Road. There we will meet you with a canoe, life jackets, and a small waterproof case that you can keep your phones or camera in, if you desire. Pick-ups and drop-offs are possible, however they will be considered part of the tour time so we can keep to schedule.

This private tour can accommodate groups as large as 8 people at a time. No canoe experience is required. Guides doing the paddling, participants may paddle if they would like to do so. One in 30 tours we experience winds on the lake and may request participants to help paddle.

We will canoe out to Valdez Glacier where we walk along the top of the floating portion of the glacier, exploring the glacier and its ice caves. This portion of the glacier is very active and changing all the time. Quantity and quality of ice caves can vary. Generally the walking portion is around 2 hours of mostly level walking at a relaxed pace. On the ride back we spend time exploring the icebergs. The option to walk on an iceberg exist if a suitable iceberg can be found for safe exit and entry of the canoe.

Cruise Ship Days
On cruise ship days this tour is NOT a private tour unless it is for a party of eight. Otherwise on cruise days this becomes a combined tour of two guides and six passengers.
For the Valdez 2019 cruise season, these days are: June 23, 24, 27 July 13, 17 August 2, 6, 20.
Equipment Provided
Life Jacket
Waterproof case for camera or phone
Recommended You Bring
Warm Jacket (The temp can be 10°F (5°C) colder at the glacier)
Comfortable Shoes for walking across rocky surfaces
Time and Place
Ages and Fees
Child Cost (ages 2 - 11)
$95
Valdez Glacier and Icebergs Gallery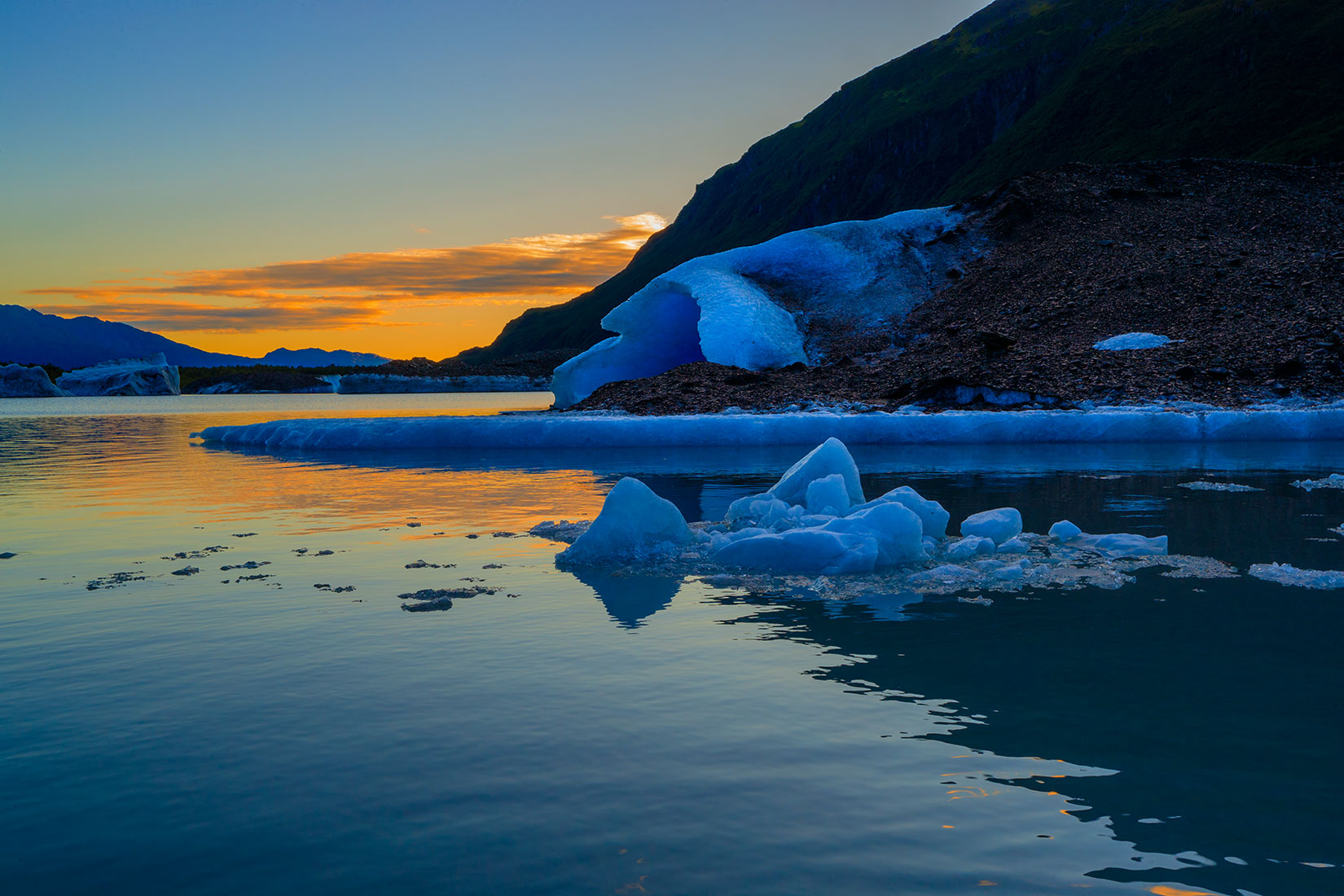 Make A Reservation Request