Worthington Trek, Valdez
Tour Beyond the Trail
The Worthington Trek, Valdez tour
Our Worthington Glacier treks are family friendly tours allowing people to get up, close, and inside Worthington Glacier and big blue ice.
Overview
Worthington Glacier has receded to a point where there's not much to see from the accessible parts of the glacier. We take you to the places where you can still get up close to the glacier, and enjoy some amazing views.

This tour begins and ends at Worthington Glacier Parking Lot, located 28 mile Richardson Highway. We meet you out there and begin our journey to Worthington Glacier. This tour gives people the opportunity to get up close and personal with Worthington Glacier. As opposed to the trail which leads to a steep face surrounded by steep rocky cliffs, we travel to places where you can climb in and on Worthington Glacier.

This tour may include a tyrolean traverse depending on the water levels of the creek, and includes some mild scrambles. Physical condition should be taken into consideration.
Equipment Provided
Harness (if nessecary)
Helmet (optional)
Recommended You Bring
Time and Place
Ages and Fees
Child Cost (ages 2 - 11)
$85
Worthington Trek, Valdez Gallery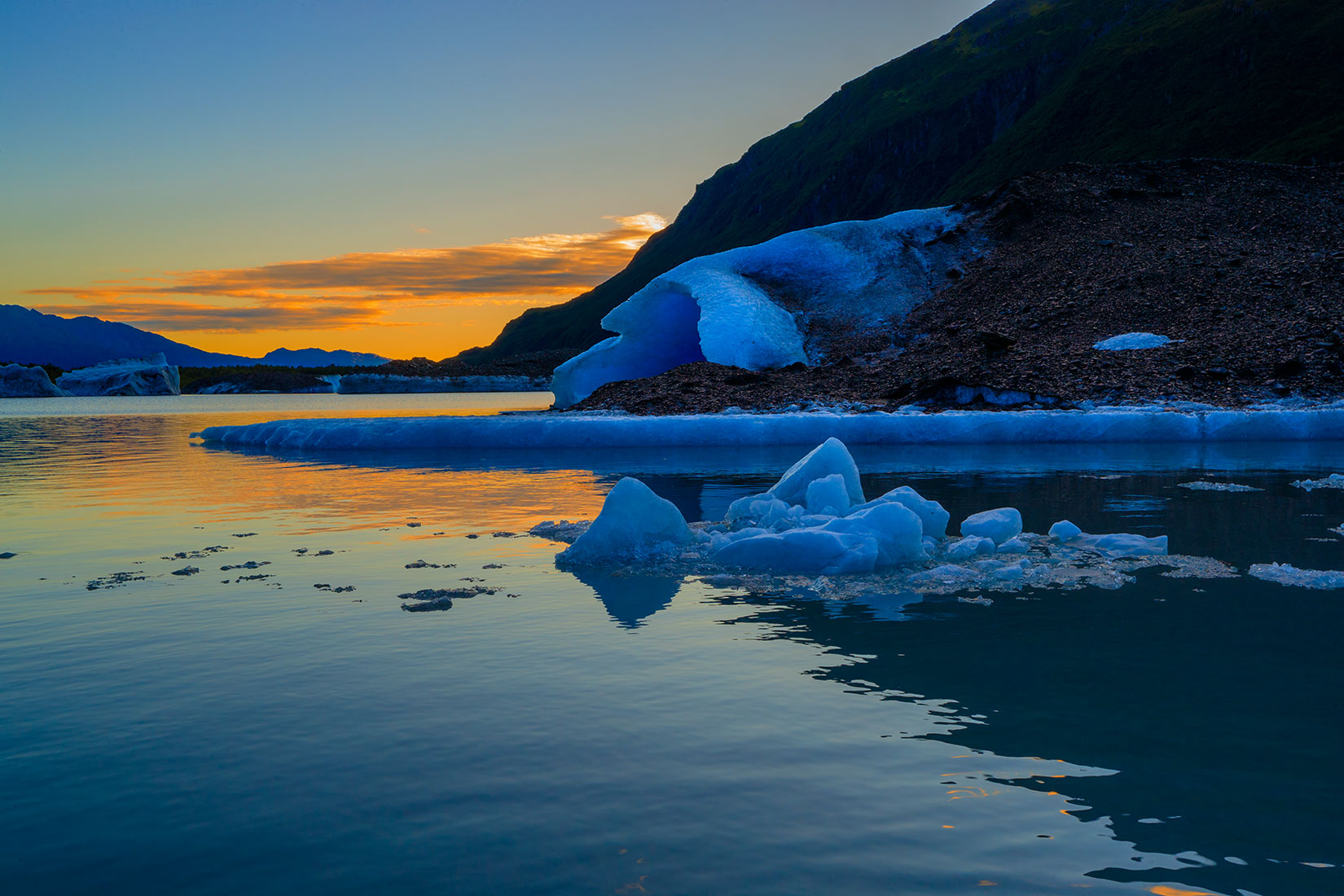 Make A Reservation Request